Posted by SEAN MANI. on 27th Nov 2022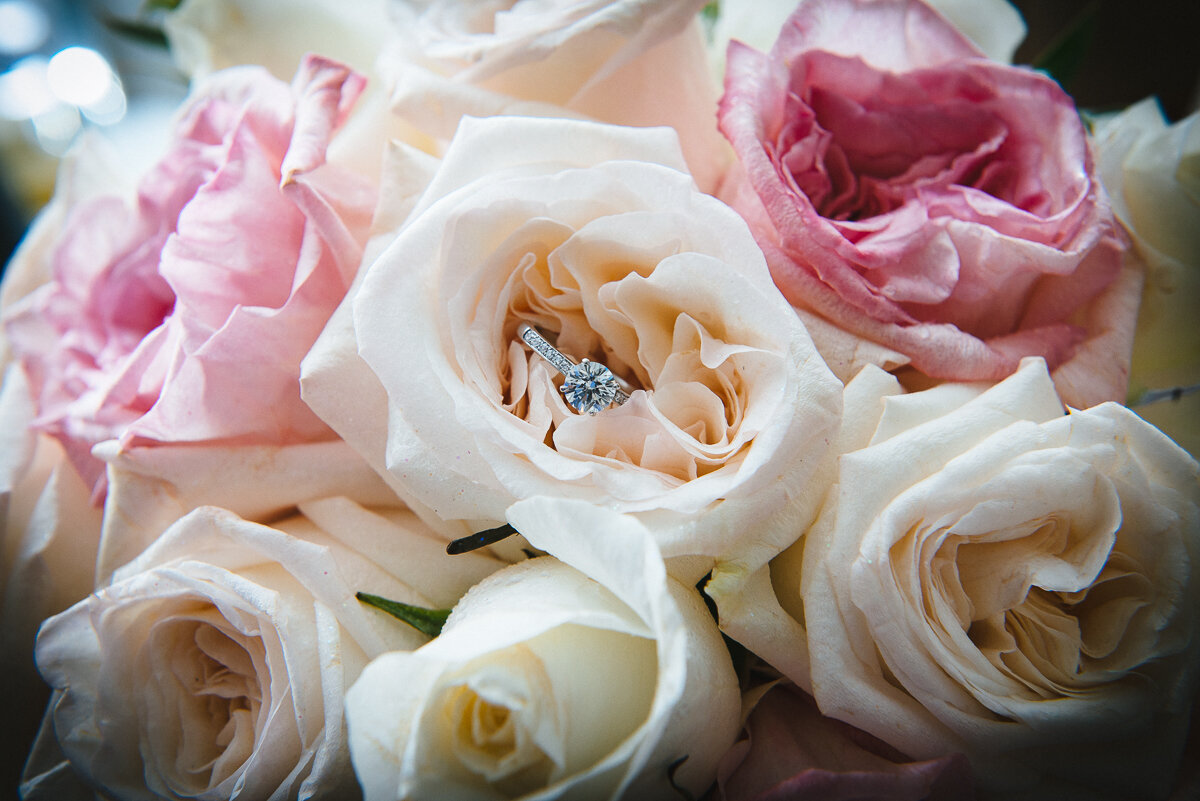 Are you looking for a custom engagement ring? Have you been searching for a long time? Have you already been to 20 stores yet cannot find exactly what you're looking for?
We invite you to come and speak to our Bridal Experts at Mani. We take pride in demystifying this momentous endeavour and joy in discussing all of your options.
Where do I begin?
A consultation is the best place to start. Be it by an in-store visit, Zoom call or a mere telephone conversation.
What does customization entail? It simply requires us to lend you an ear.
The best place to start is simple: What's your budget?
Whether you're looking to spend $2,000 or $50,000, we can certainly afford a multitude of different price points. If you are working with a modest budget but want something that has presence, a very good option for one with limited resources my be a centre stone that is lab created. However, this is a topic that we will cover in a future post.
You have voiced your ideas. Now what? We will now take all of your ideas into consideration and we will commence the design process. Designing your ring entails the first step: sitting down at a computer and creating your ring in CAD (computer-aided design).
In the past, one would have needed to first sketch a composite of what the finished product would look like and then start carving a wax model of the ring. However, with the handwork of the olden days, any imperfections would be easily perceptible in the finished product. However, unlike these old world methods, we can design the final product from the beginning with the utmost of accuracy and attention to detail where our software allows us to work within constraints of up to 1/1000th of a millimetre.
Once the CAD process is completed, you receive two PDF files from us.
One with the schematic drawings in four different aspects (viewpoints) as shown below: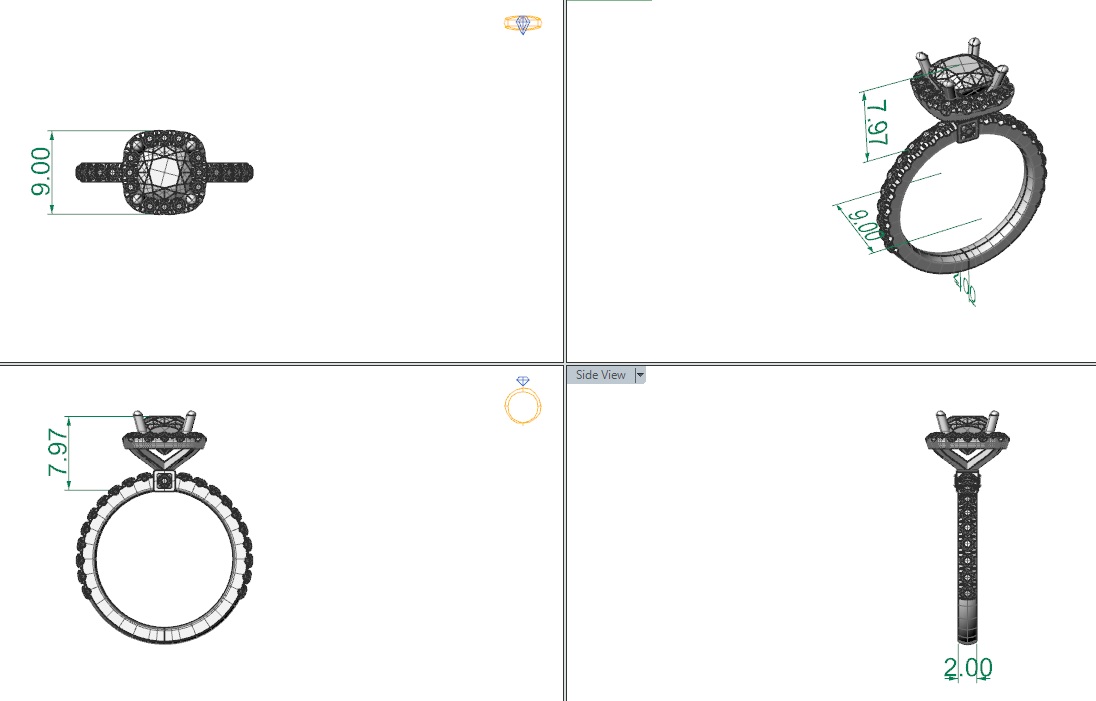 The schematic diagram also indicated the dimensions of critical elements such as band with, halo thickness, finger size and centre stone diameter.
The second; our software renders a three-dimensional image of what the final product will look like: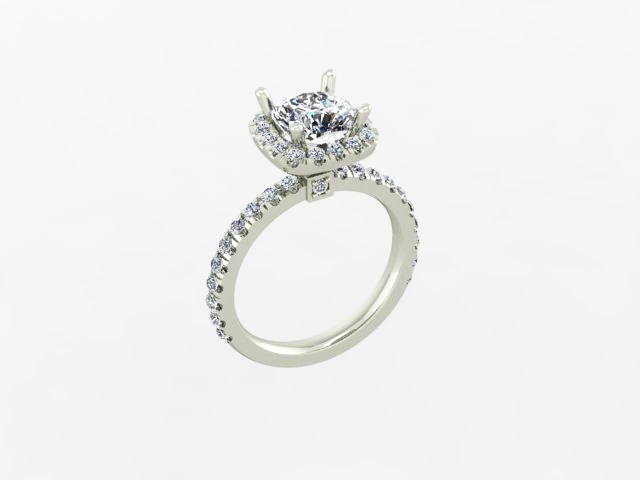 The second step in this endeavour: The 3D Wax Model.
Once you have approved the drawings we provide you, we will print a physical 3D wax model of your ring using a 3D printer. This will allow you the opportunity to physically see what shape the final product will take without casting.
If you look at the wax model and wish to have any revisions made, you have the chance to do so. We allow our clients up to two revisions to ensure that the final product is not somewhat like what they envisioned; rather exactly what they set out to have made.
The third and final step: Casting and finishing of the finished product.
Once you have given the approval on the wax model, we are now at the home stretch: and finishing of the ring.
At Mani, we are not just creating an article of jewellery; we are writing a part of your life story; something that one will one day become a family heirloom. This is why we not only consider it a privilege to be given this type of task, but deem it an honour.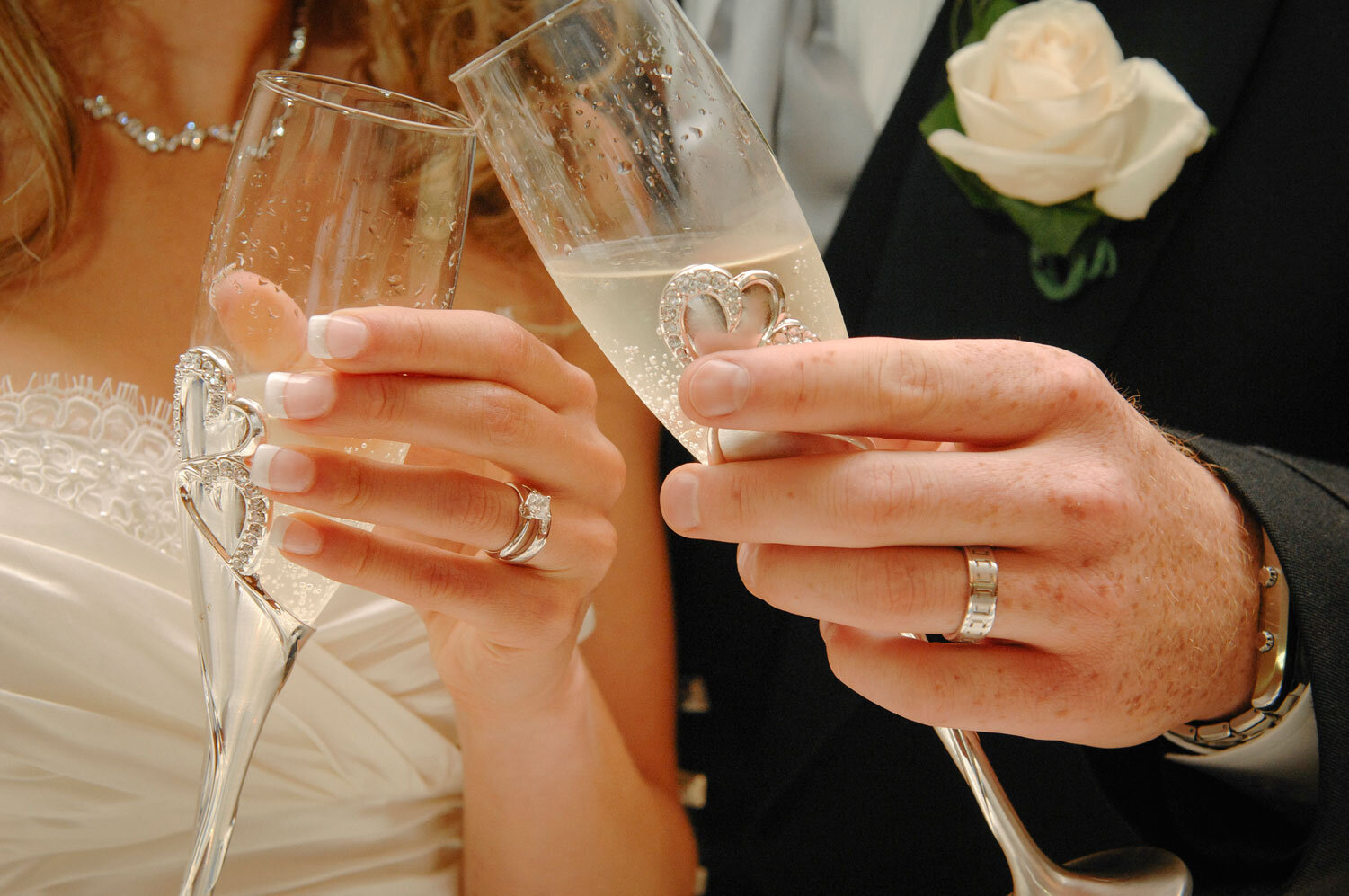 If you have any questions or wish to setup an appointment and chat with one of our bridal experts, feel free to contact us at (416) 865-0008 and ask for Sean.